Closets designed with
functionality in mind.
It is a wonderful feeling to open a well-organized closet. Great when you don't have to avoid fast exiting objects. Functional closet design isn't accidental. Some see it as a gift. At Creative Spaces we have that gift. We will consult with you to understand what closet configuration best suits your needs. We can view the space in person or work with photos and email or text. A 3-D design and price quote can be developed at no charge. Once the design has been approved, we can book an installation.
Creative Spaces has been creating custom closet solutions since 2005. We are a Regina-based, family-owned business offering top-quality design and products at reasonable prices. Our installations are done professionally, on-time and on budget. We do work for Regina home builders and homeowners alike. From utilitarian to glitzy, we can make your vision a reality. Storing tools in your garage to high-fashion in your walk-in. Creative Spaces looks forward to working with you.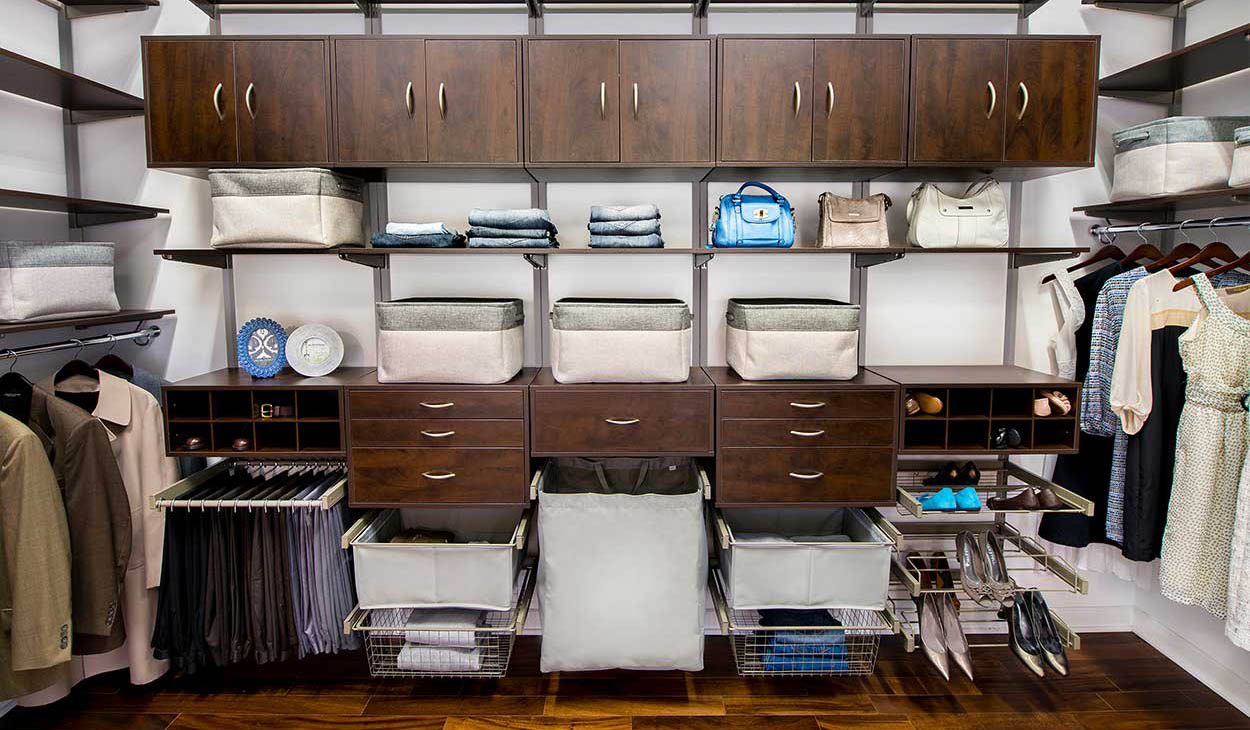 Closet Deals
Similar to specials on a restaurant menu. Creative Spaces offers closet packages that make decision-making easy. Packages that offer great value and lasting functionality. They are ideal for new home construction or renovations. Designed for installation in 6 ft to 8 ft wide closets. Installed pricing starts at $250 and up to $580. Space saver to shoe lover, we have the configuration for you. Visit our DEALS page to see for yourself.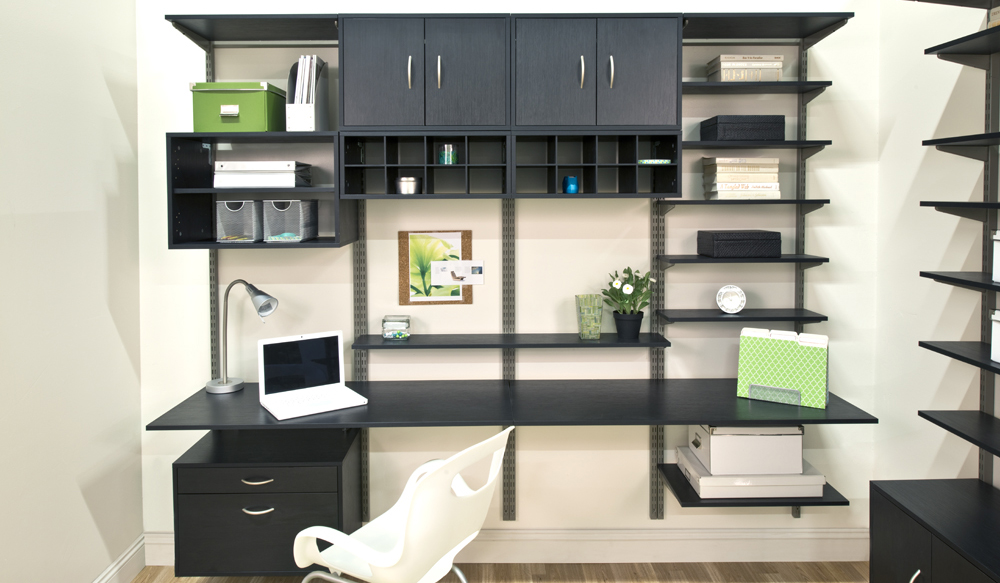 3D Design
Some people are skilled at visualizing things. Some, not so much. At Creative Spaces we have been using 3-D design drawings for years. They help some people visualize what the installation will look like. It is a good place to map out varied configurations. Far easier to develop a new drawing before the installation occurs. Draw twice and install once concept. We can literally go back to the drawing board. You end up with the closet you really want.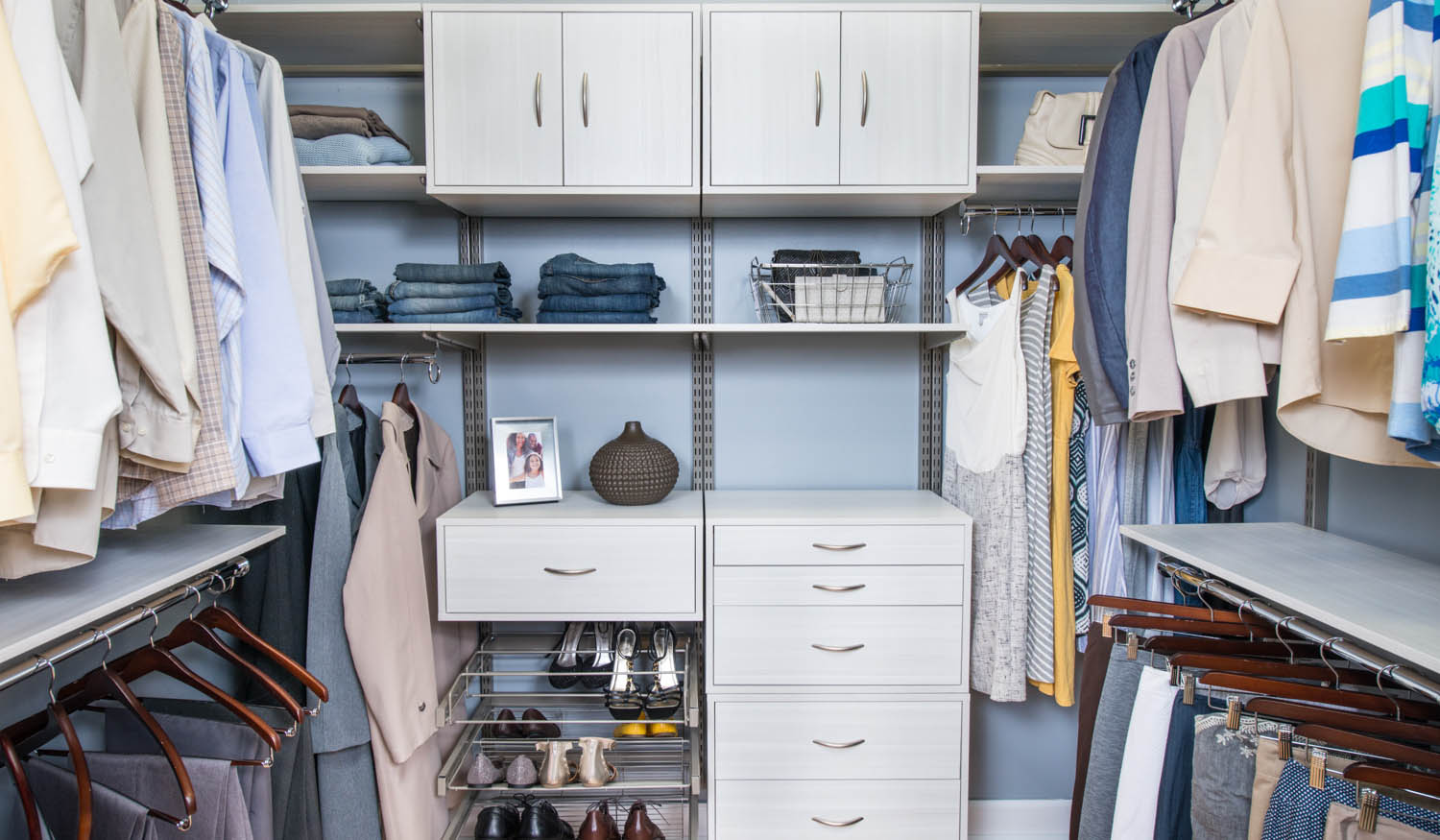 Products
At Creative Spaces we are committed to value. We install quality systems at reasonable prices. Most of our hardware is branded freedomRail and Classica. Both manufactured in the U.S. by Organized Living. A company that traces its roots back to 1919. Innovative design and quality craftsmanship come standard with freedomRail products. They guarantee the products, we guarantee the installation. It is a winning combination. Closet, laundry, pantry, or garage. We can help. Visit our PRODUCTS page for more details.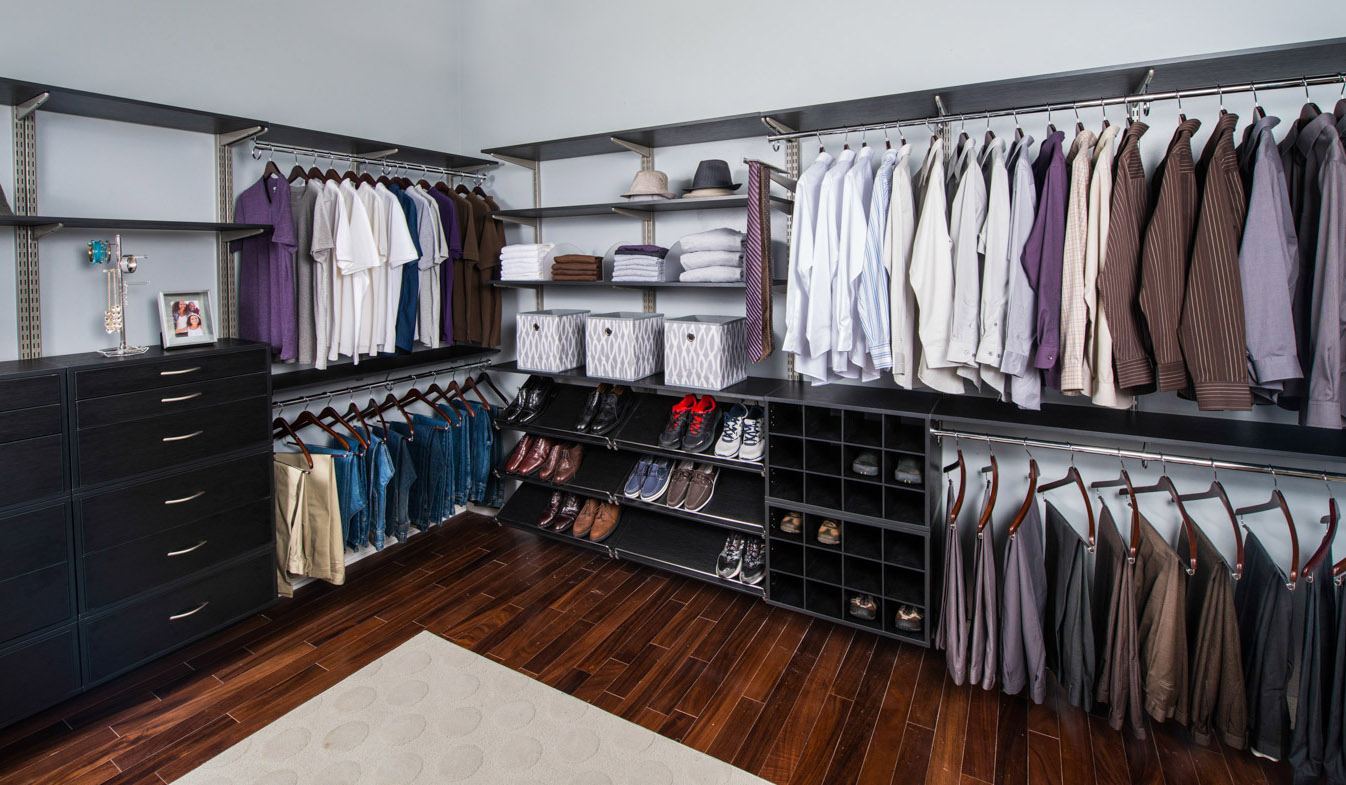 Accessories
Necessity is the mother of invention. You can bet that Necessity has a very functional closet, pantry, laundry room, and garage. Creative Spaces and storage accessories go hand in hand. People just like you identified needs and accessories provide solutions. Need to keep your dirty laundry organized but out of sight? Have 60+ pairs of shoes? More neckties than you can shake a stick at? We have an extensive collection of accessories just for you. Visit our ACCESSORIES page for more details.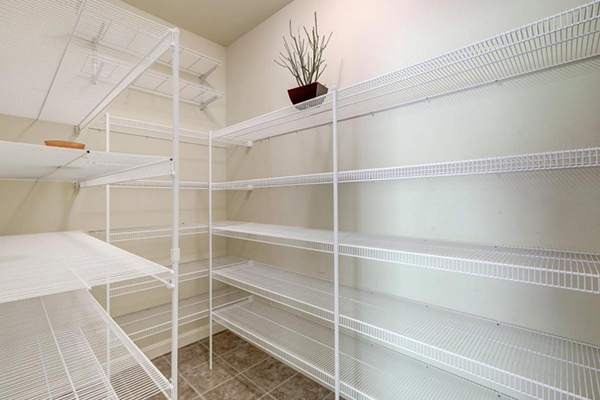 Wire Shelving
Wire shelving has the unique benefit of being breathable. It allows for air circulation above and below the items being stored on it. This can be desirable in conditions where humidity might be an issue. Bathrooms, closets, basements, pantries, or garages. Wire shelving also has the benefit of not collecting dust.
Nobody likes dust. Wire shelving is lightweight, and easy to work with. It can accommodate many storage needs and configurations. It can also be easily reconfigured once the support brackets are mounted. If you want wire shelving supplied and installed, call us at Creative Spaces.
Sometimes seeing is believing. They say that a picture is worth a thousand words. We aren't sure who they are, but we agree. Some pictures will show you a perfect solution for your challenge. Others might help you see what not to do. The images in our gallery can be conversation starters. We invite you to browse through our gallery. We hope that you might find some inspiration for your unique closet requirements. Our staff is always open to listening to you. At Creative Spaces, your satisfaction is our top priority.